The partners of the project are organizations from Europe and the West Balkans, representing a balanced geographical representation of the challenge of mass media narratives with concern to migrants and refugees. Partner organizations, moreover, display specific experience and capacities in the fields of non-formal learning, media and migrant/refugee issues.
Bosnian Representative Association for Valuable Opportunities (BRAVO) is non-profit and nongovernmental organization. The things that make this organization outstanding and ready to assume responsibility are core principles: tolerance, democracy, diversity, voluntariness and openness. Our teams are working in the following fields/topics: Human Rights, Anti-Trafficking, People with disabilities, Reproductive health and STDs, Gender Equality and Combating Gender-Based Violence, Sports on a daily basis, Audio and Video production, People with fewer opportunities, Organizing events, Entrepreneurship, IT and ICT, Technology, Humanitarian actions, National and International projects, Support in fight against Criminal and Corruption, Accelerating start-ups, Industry 4.0, Entrepreneurship, Project management, Refugee and Migrants, Creative Actions, but at the same time we are working on publishing books, brochures, newsletters, flyers, affiliations and other publications and a lot of others activities. Our general target group is youth within the age of 15 to 35, but we focus on all people in need of help and our support. Bearing that in mind, we say that we care for people from 3 to 103. The focus of our organization is on international projects, including all sectors and topics above, but at the same time working with people with fewer opportunities and taking care of European values and principles. We are working with institutions for people with disabilities such as institutions for Deaf and Blind people. Through our activities, in cooperation with institutions and organizations led by people with disabilities, we are teaching silent language and do sports activities with blind people. At our projects as coordinators or hosting organization, we love to bring participants in one of these two institutions and give them an opportunity to learn something totally new.
We are working on the following fields:
– Youth Empowerment
– Education and training
– Soft skills
– Public speaking and communication
– Employment Creation
– Teaching importance of the Reproductive Health and STD-s
– Combating Anti-trafficking
– Environment
– Youth and Non-Formal Education
– Arts and Culture
– Sport and Recreation
Our website: https://bravo-bih.com/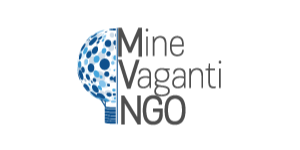 Mine Vaganti NGO is a non-profit organisation established in Sardinia in 2009, whose services encompass Education and Training, Project Design and Development, Thematic Research, International Mobility, and Consultancy – in Youth, Adults, Education and Sport sectors. MVNGO has 3 offices in Sassari, Olbia and Tempio Pausania impacting the North of Sardinia and reaching out with its operational branches to many other regions in Italy, around Europe and beyond. 
MVNGO promotes and develops European and transcontinental projects in all sectors, intercultural dialogue, social entrepreneurship, social inclusion through Sport, Formal and Non Formal Education including disadvantaged targets as migrants and people with disabilities.
The members of MVNGO operate in dedicated teams to create, develop and implement international projects in research, innovation or exchange of good practices sometime reaching the target via seminars and/ or training courses.
Our website: http://www.minevaganti.org/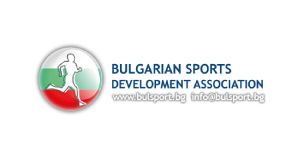 Bulgarian Sport Development Association was established in 2010 and is a non-governmental organization in public benefit, dedicated to the development of Bulgarian sports and the promotion of sports culture in Bulgaria!
The main objectives of BSDA are:

1. Sustainable development of physical education and sports in Bulgaria;
2. Modernization of the existing sports infrastructure, as well as construction
of a new one;
3. Development, application, implementation and coordination of national,
municipal, budgetary, European, international and other projects and programs
for the development of sports, sports infrastructure and physical culture;
4. Improving the health, physical capacity and sports culture of the nation,
with youth issues having priority;
5. Optimization and mobilization of human and material potential in the field
of sports;
6. Creating a favorable environment for sustainable and effective sports
management;
7. Development of education in physical culture and sports and through sports,
continuing and non-formal education in the field of sports, professional
realization;
8. Protect the rights of athletes, coaches, sports figures, and sports
organizations
9. Development and enforcement of transparency in sports;
10. Development of prevention through sports.
The BSDA team is young, creative and full of innovative spirit, which works on the initiative for the development of Bulgarian sports and raising the sports culture in Bulgaria with desire and motivation. Membership in ARBS is voluntary, and the association can include both individuals and legal entities who are willing to support the sport with time, ideas, effort or financial support.
Our
website: http://www.bulsport.bg/
Y.S.C. is a youth NGO which works to promote human development of the youngsters with fewer opportunities as people that have value and need equal opportunities. We have started as an informal youth group who was eager to bring positive changes in the community. Our Mission: To protect and promote the rights of disadvantaged youngsters by offering to them support and social inclusion in order that they can be empowered to participate actively in society. We work in three main pillars: Human Rights, Youth empowerment and Social
Inclusion. During these years of our work we had created youth groups who are involved in our
activities as volunteers. Y.S.C.  has worked at local level with approximately 200 young people. We trained them to understand and face cultural shock, and how to interact and participate in a
multicultural environment. We also helped and facilitated them to organise among their peers short information sessions, sharing examples and exercises that they learned from the activities that they participated in. With 15 youngsters from this group, we are working on increasing the capacities in project writing and management. We were partners in nearly 60 activities organised under YIA. We trained the participants before going in these activities, providing the above mentioned skills and helped them with the travel. The participants organised at the return short information sessions, that served also as a post evaluation on their learning outcomes.
Our website: https://www.facebook.com/YSCNGO/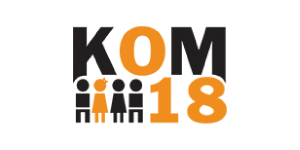 "Club for Youth Empowerment 018" (KOM18) was established in 2008 with idea and
mission to empower young people through development and implementation of different
programs to actively participate in the life of the community and solve their problems and
needs in order to contribute to improvement of quality of life for young people and local
community. Aims of the organization are capacity building of youth, promotion of
intercultural values, education, democracy, human rights, with the special focus on children
and women rights, as well as rights of youth, non-formal education, mobility, EU
integrations, culture with specific focus on street art, inclusion of minority and marginalized
groups in the society, economical empowerment of youth, healthy life styles and
environment protection, as well as the active participation of young people on all levels of
social life.
Our website:  https://kom018.org.rs/en/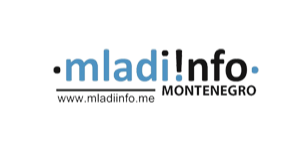 NGO Mladiinfo Montenegro (m!M) is a voluntary, independent, non-political and non- profit organization. It was founded on 30 March 2011. Our seat is in Podgorica, but we have offices in Niksic and Berane too. The main objective of the association is improving the situation of young people, informing, promoting volunteerism, active participation in society, as well as raising public awareness of the issues and problems that concern young people. m!M strives to provide the conditions for young people to fulfill their goals and needs, as well as to express their talents and abilities and all that with the aim of wellbeing of the entire society.
Other goals of this Organization are:
– Improving student awareness about opportunities to study abroad,
– Creating space for activities for students and graduates,
– Raising awareness of non-formal education,
– Promoting volunteerism and its importance both for volunteers and for society,
– Promoting active citizenship among young people,
– Promoting other cultures and countries,
– Increasing multicultural sensitivity,
– Creating a space for discussion on important issues, especially on global issues and
the European Union,
– Encouraging the exchange of ideas and experiences, mutual understanding and equal
rights and opportunities among young people.
Our website: www.mladiinfo.me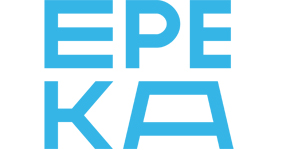 Egitim Programlari ve Evrensel ve Kulturel Aktiviteler Dernegi was established in 2012 for the purpose of creating and developing cultural and educational programs for the disadvantaged young people and women. We are a nongovernmental and non-profit organization, with 35 members, who are active in the field of contemporary art, ICT, non-formal education, ecology, entrepreneurship, local handicrafts, youth programs and volunteering. Our organization have quite a lot experience in EU Youth in Action and Erasmus + programs and we also provide non-formal education abroad and in our town with a multicultural atmosphere for the young people that we are working with, which means we send them to European countries to learn in an international group of young people such as youth exchanges, training courses for youth and youth volunteering and at the same time we host European young people here in Sinop for youth exchanges about environment, crisis management, leadership skills, volunteering for the disabled people and orator skills. EPEKA is accredited as a sending and hosting organization for the European Voluntary Service. Within EVS we host young volunteers in our town in the rehabilitation center for the mentally and physically disabled people. Providing traineeship in Sinop for the university students whose major is SEN and organizing student exchange programs with different countries from all around the world are some of our activities too.
We worked for the disadvantaged women in our Grundtvig project "WOW- Working on Women" with our European partners. Within this project, we provided cooking, handicrafts, computer, woman and child care and English courses for the women who are lower educated and unemployed, but we still hold English classes for the disadvantaged women and youth. For the reason of raising awareness on animal rights, we provide volunteering activities for our youth to work in the animal shelter in our town to cook for them and play with the animals that are living in the cages and organize sales with our young people for fundraising to buy dog and cat food and medical equipment for the homeless animals.
Our website: https://epeka.org.tr/en/