Seven interesting days and days full of knowledge during #youthexchange "Structured Learning for Awarness in Media - SLAM"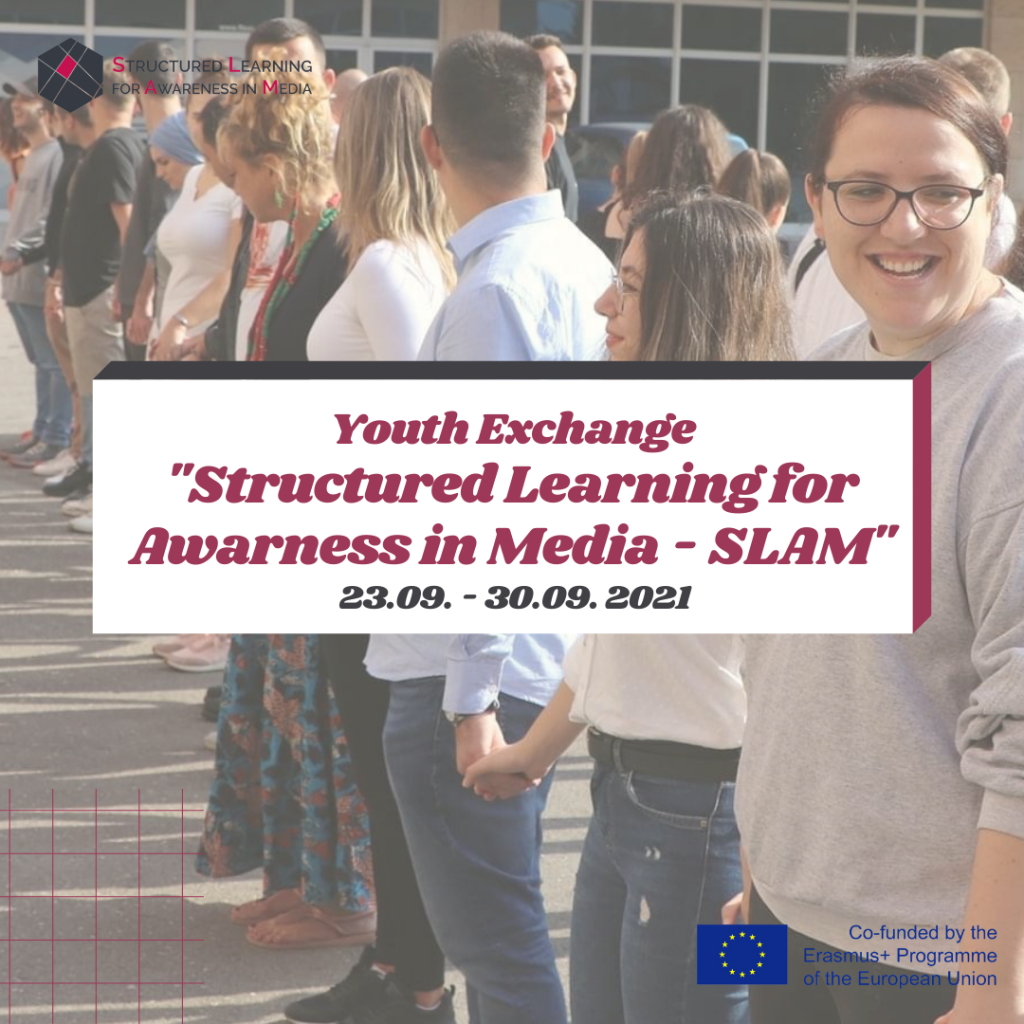 Seven interesting days and days full of knowledge and teamwork are behind us. Knowledge and teamwork is what every youth exchange brings, and we will present how it was at this one below.
Youth exchange "Structured Learning for Awareness in Media – SLAM" brought together 35 young people from seven countries. Each participant came with the goal of learning as much as possible about the spread of fake news and ways to prevent it. On the first day of the stay, the participants did an energizer and cool ice-breaking games in order to get to know each other better and start making friends.
On the second day, they start learning and presenting activities that will benefit them throughout the youth exchange. The participants have established rules that everyone will follow. In addition to the activities and defined rules, the secret friend game was also started. In the second part, the participants found cases and examples from the media that write about refugees in their countries, and each of the groups presented a case from their country.
In the following days, participants learned about what it takes to raise awareness when it comes to fake news. In addition, they learned about project management and ways to make the SLAM project as visible as possible. Within this, participants had creative ways of raising awareness. Most importantly, they discussed who is responsible for raising awareness. In addition, the participants researched journalism in their countries through group work, and played a game in which they assessed character traits. Then they also learned about SWOT analysis and Johari's window.
In the last days, the participants had the task of creating two workshops each, and presenting those workshops to others. Participants also enjoyed the beauty of Sarajevo and learned about other cultures at intercultural nights. On the last day, a certificate awarding ceremony was held. In these seven days we studied together, laughed, danced, researched and most importantly learned that dream work makes team work.